Your Privacy Is Being Invaded.
We Don't Think That's OK.
We started Privacy Hero because we believe you should always have the right to privacy.
We believe you shouldn't have to second guess which websites you visit because you're worried about who might find out someday.

We believe you should have control over the amount of private info complete strangers have about your household's browsing habits.
We believe safe, private internet access is only getting more important as more and more devices in your home become connected.

Most of all, we believe protecting your household's privacy should be simple.
Our Team
Meet the experts
Based in Toronto, Canada, the Privacy Hero team brings networking and security experience of some of the most respected companies in cybersecurity, like Cisco and Blackberry.
Serial entrepreneur and a visionary, previously occupying senior technology roles at Oracle, Research in Motion and Dell. Leo founded and exited NetProtect, a major privacy technology company.
Making day to day operations a breeze with a strategic goal of privacy and security.  Previously led projects at Virgin Mobile, Bell Canada, and Loblaws.
Focused on growth of early-stage technology companies. Developed his skill set in the Silicon Valley tech scene including stints at WalkMe and ReachLocal.
Senior Software Developer
Design, networking and integrated systems specialist with decades of experience with mission-critical, security-oriented systems. Developed systems for Conrad Jupiters, IGT, Mikohn, and QLD Tab.
DevOps expert with a foundation in IP network engineering, automation & management that spans 20 years. Worked on projects for Verizon, AT&T, Cisco, and Microsoft.
A security-focused programmer with one goal in mind: Keeping you and your data safe. If you can design it, he can implement it (securely).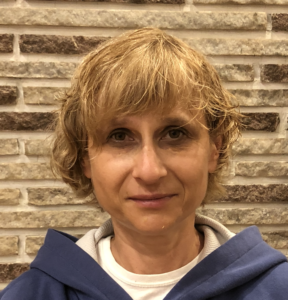 Quality Assurance Engineer
Product quality focused, Quality Engineer with the strong automation, system and performance testing experience. Any software she tests is robust, secure and reliable.
Quality Assurance Engineer
Brings strong digital and consumer device experience to the QA team.
With over 5 years of customer success experience and technical background in networking, Max makes sure every customer feels taken care of.
Customer Success Specialist 
Bringing strong customer support knowledge and a keen interest in all things IT – Nick ensures all customers feel a part of the Privacy Hero family.
Testimonials
What our users are saying
"Thank you Privacy Hero! It works great, thank you, you have a long term customer in me, very happy…"
David Wright
"Your VPN is still the one and only that always works and is so simple and user friendly. I am sitting in Brunei and I believe that 20 of my local buddies are using your VPN by now."
Joerg Schiemann
"Just signed up for Privacy Hero and everything is just fine, works for BBC Iplayer and amazon prime, I am in Canada so that is important. Thanks for the great service and product, way better than the other VPN's I have used."
Stuart Hutton